São Tomé e Príncipe: Ambassador Anne Plunkett visits projects funded by Australia's Direct Aid Program
Taking advantage of an official visit to São Tomé e Príncipe, from 26 July – 1 August 2013, Ambassador Anne Plunkett inspected two projects that received funding from the 2012 and 2013 Australian Government's Direct Aid Program.
The Praia da Jalé Ecotourism project, which is managed by NGO Marapa, is building bungalows and a restaurant using alternative, ecological and low cost methods. The first phase is expected to be concluded by the end of October 2013.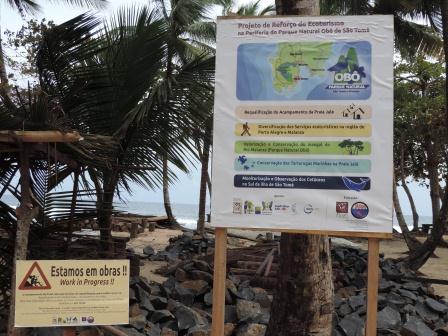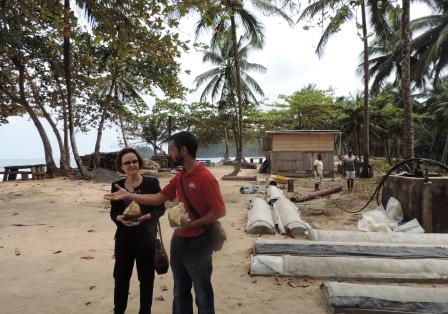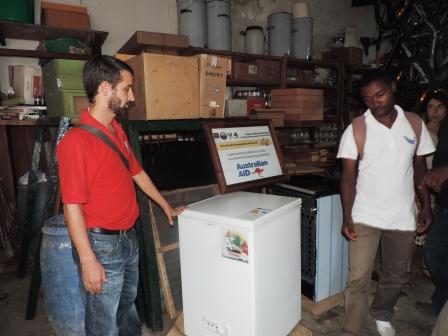 Lunch hosted by Ambassador Plunkett for NGO Marapa officials and representatives of the local authorities.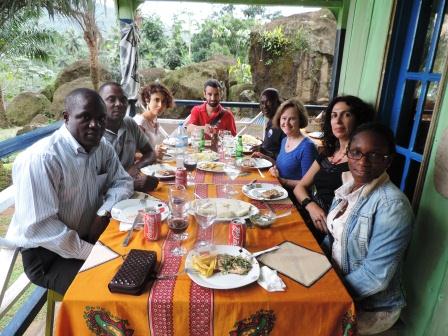 The NGO Leigos para o Desenvolvimento used the 2012 DAP funds to equip a creche in Vila Malanza with leisure materials. The creche is currently attended by over 60 children.